December 09, 2022
Igloo Introduces the Community First Hockey League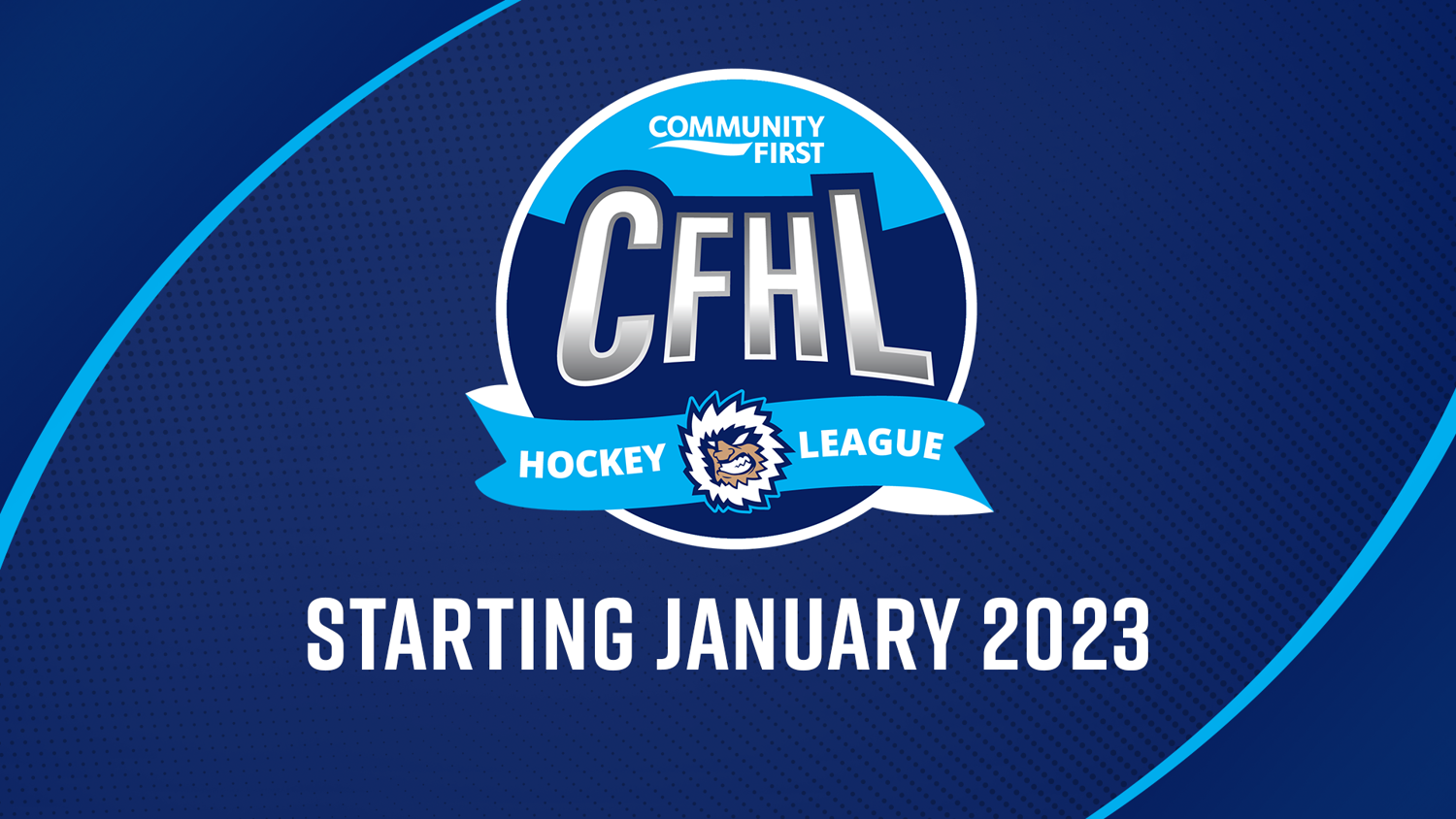 JACKSONVILLE, FL – The Community First Igloo is proud to introduce the Community First Hockey League (CFHL), an in-house recreational youth hockey program available to all skill levels ages five and up.   
The CFHL provides youth hockey players with a fun and competitive environment with equal opportunity for all players. CFHL offers seasonal play in the Fall, Winter, Spring and Summer.  The program is available to all youth players who have completed the Learn to Play program.  

"The Community First Igloo is an important new resource for families in Jacksonville," said John Hirabayashi, CEO and president of Community First. "The combination of improved access to ice sports, e-sports and a new restaurant enhances our community and improves the quality of life for everyone. The Community First Hockey League further augments our terrific partnership with the Community First Igloo as we work together to help build a stronger Jacksonville." 
The Community First Hockey League features USA Hockey approved coaching instruction, fun active competitive practices focused on proper skill development, fun game formats, ten complimentary public skating passes, USA Hockey officials and scorekeepers, online schedule and standing and more!  
"We are excited to continue our relationship with Community First Credit Union and we look forward to many more years of providing our youth with excellent training and experiences through the great game of ice hockey,' said Director of Hockey Operations Paul Esdale.  "Our goal is to provide a positive learning environment for all that play no matter their starting point."  
For more information regarding the CFHL CLICK HERE   
--
The Community First Igloo is nearing completion of its renovation.  The facility includes two-sheets of ice, a pro shop, restaurant and bar, an Esports Arena, figure skating, youth and adult hockey, public skating and learn to skate programs.  Visit www.communityfirstigloo.com for more information.  
About Community First Credit Union 
Community First Credit Union of Florida is a state-chartered credit union based in Jacksonville serving anyone who lives or works on the First Coast. Community First is one of the largest credit unions in Florida with $2.6 billion in assets and serving 165,000 members. Community First has 19 locations and 355 employees. A not-for-profit, Community First is a full-service financial institution offering banking, loans, mortgages and investments for consumers and businesses across the First Coast. For more visit www.communityfirstfl.org