Our Mission
To provide a fun and positive experience that will instill a lifelong love of skating.
Our Objectives
Teach the fundamentals of ice skating while building confidence and skills through each lesson. Provide a progressive curriculum that ensures success from the first steps on the ice to the mastery of advanced skills. Promote the health and fitness benefits of ice skating. Equip each participant with the foundation necessary to reach their goal, be it recreational or competitive in nature.
About the Program
Learn To Skate is a curriculum that offers something for everyone. A progressive system that, upon completion of the program, allows skaters to confidently advance to more specialized areas of skating.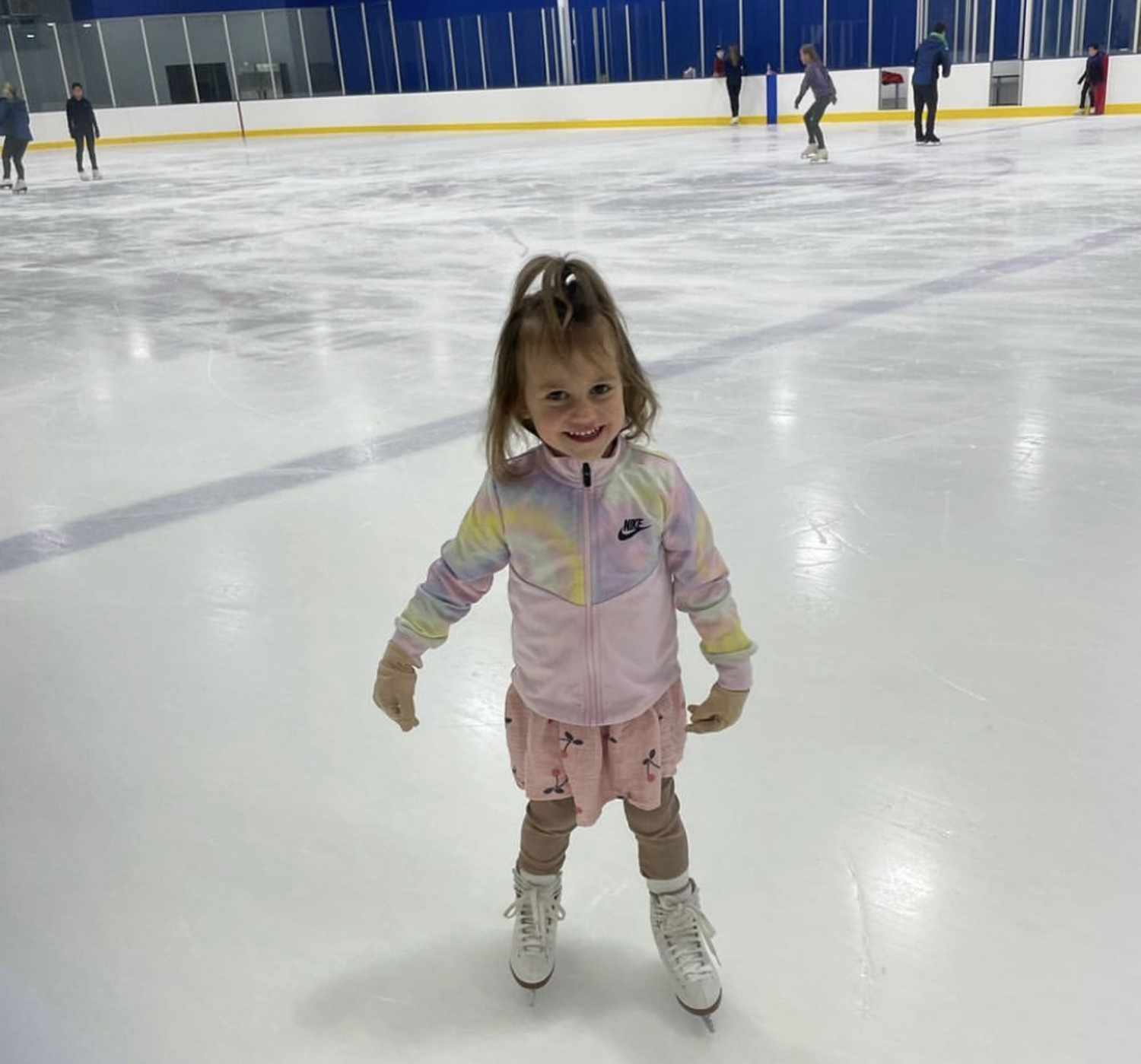 Beginner Level Descriptions
All classes will be taught in a safe and positive environment, incorporating fun and games making class time an enjoyable experience for all.
Tots: The Tots class is designed to help children ages three to five with no prior skating experience to build confidence while learning the basic skills of skating.
Youth & Teens & Tweens: These introductory levels allow new skaters with no prior skating experience to build confidence while learning to skate.
Adults: The Adult class will help promote physical fitness and improve balance and coordination while teaching proper skating techniques. This is an exciting program for people who look to skating as an enjoyable part of a fit and healthy lifestyle.
Hockey: Players will learn the fundamentals of the A, B, C's - agility, balance and coordination.  Players will work on basic hockey stance, getting up and falling down, forward motion and snowplow stopping.
Beginner LTS Schedule
Tuesday - 6:00 pm
Tots 1 & 2
Hockey 1 & 2
Youth 1 & 2
Tuesday - 6:45 pm
Tweens & Teens 1 & 2
Adults 1 & 2
Saturday - 10:15 am
Tots 1 & 2
Hockey 1 & 2
Youth 1 & 2
Saturday - 11:00 am
Tweens & Teens 1 & 2
Adults 1 & 2
Session Dates & Pricing
 October 25 – December 17
1 day per week $198 +tax

2 days per week $294 +tax
IMPORTANT: Learn To Skate USA Membership is required for class participation.  In order to register for Learn to Skate classes, you must have the correct prerequisite on your account! To schedule an evaluation, please contact: tammy@communityfirstigloo.com
LEARN TO SKATE USA MEMBERSHIP
HOW DO I JOIN?
Visit www.learntoskateusa.com and click "Sign Up" (or "Log In" for renewing members)
Select "Community First Igloo" as your program
HOW MUCH DOES IT COST?
Annual (July 1st - June 30th) fee is $17.25 ($16 membership fee plus $1.25 processing fee)
Once membership confirmation is received, skaters will receive ONE FREE public session pass added to their account
WHY JOIN LTS USA?
The Community First Igloo is a member programs of Learn to Skate USA, meaning all participants are required to be members of the program.
LTS USA is the only learn to skate program endorsed by USA Hockey, US Figure Skating, and US Speed Skating. 
Our facility uses the LTS USA curriculum which provides a progressive pipeline for skaters to confidently advance to more specialized areas of skating.
LTS USA provides resources for parents and skaters to ensure the best experience possible in skating from first steps to mastery.  
Skaters will receive secondary sports accident coverage.
MEMBERSHIP BENEFITS
Skater Record Book
Parent Handbook
LTS USA Magazine
Secondary Sports Accident Coverage
Opportunities to participate in Show, Competitions, Testing, and LTS USA Events
Instruction from Learn to Skate USA Certified and Safe Sport Compliant Instructors
Standardized curriculum founded in solid and fun skill progression
Access to online educational material for skaters and parents
Email communications from headquarters with upcoming events and educational information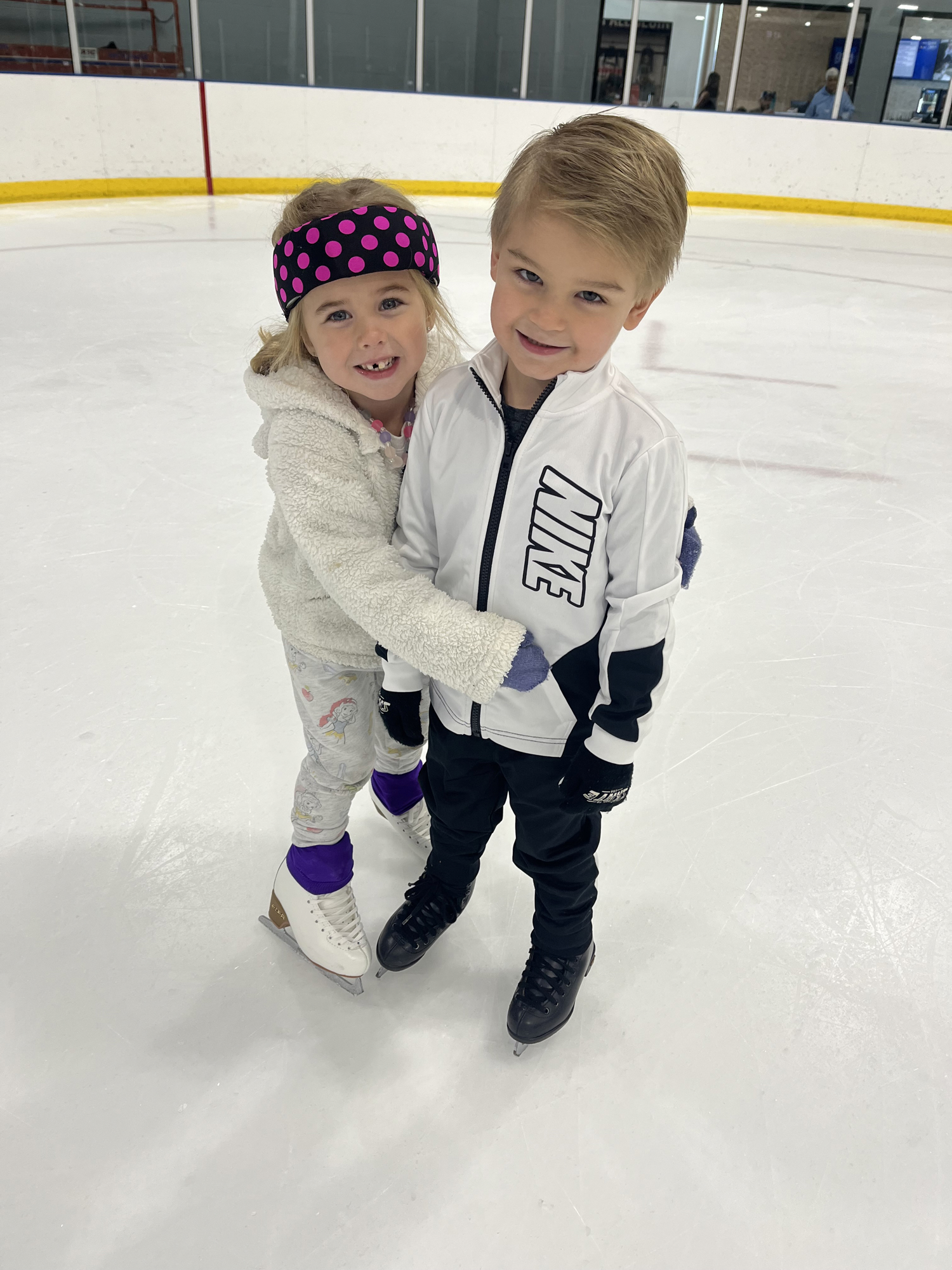 Policies
Learn to Skate Annual Membership required for participation in all of the above classes
No makeups, credits, or refunds are available for missed classes
If you miss a class you may request ONE practice / public skating session pass to be used in month missed
Manifesto
The lessons learned in ice skating are also lessons in life. The confidence and joy you see your kids gain today will become the greatness your kids achieve in the world tomorrow.