Get Your Game On This Summer!
The Esports Lounge is offering weeklong, half-day camps that gamers will love! Each day, players will work with their teammates and esports coaches on in-game skills and strategies designed to help them become better players. The activities also teach the players how to communicate, work together, and lead their team - all skills they can take with them outside the game.
This is open to all skill-levels! We offer Xbox, Playstations, and Computer Stations!
Featuring Games: Fortnite, Rocket League, Overwatch, Valorant, Minecraft, Roblox
DATES:
June 5 - 9 
June 12 - 16
June 19 - 23
June 26 - 30
July 10 -14
July 17 - 21
July 24 - 28
July 31 - August 4
WHERE: Esports Lounge, presented by Keyrenter
TIME: 8am - 3pm
AGES: 10+
COST: $500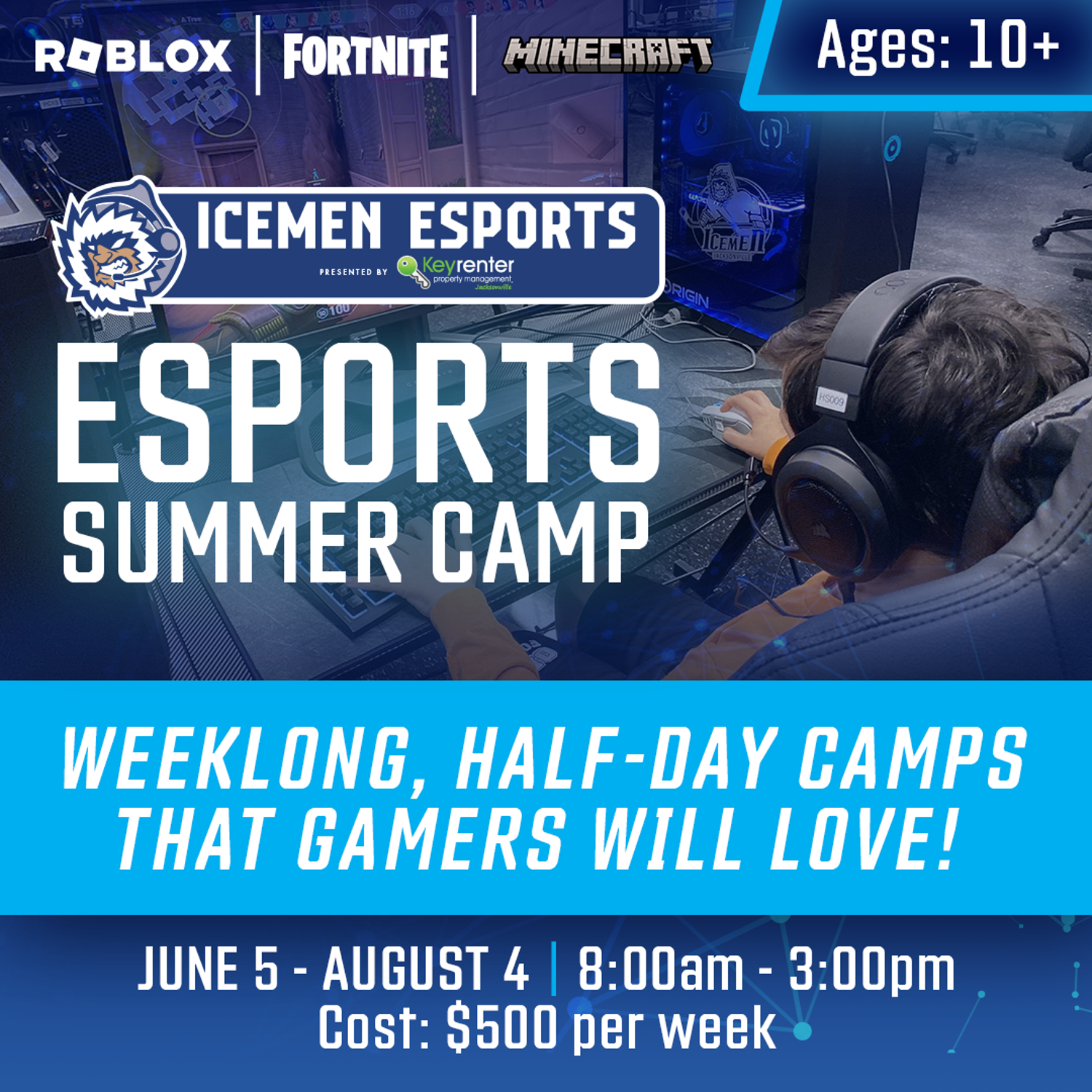 Weekly Schedule